The Embodiment of Justice: The Power of Poetic Actions! Online Webinar with Elvira Santamaria 14 April 2022
04 April 2022
---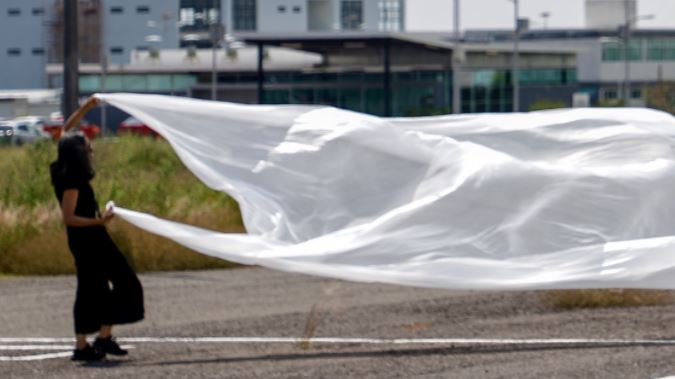 Join Elvira Santamaria as she speaks about her own personal approach to justice by highlighting the injustice she has suffered in her own country of Mexico.
Elvira Santamaría-Torres was born in 1967 in Mexico City. She studied at Antigua Esmeralda, then in 2009 undertook a Masters degree in Visual Arts at the University of Ulster, Belfast, Northern Ireland. In 1992, she participated in the 'First Month of Performance Art' at the Museo Universitario del Chopo, with the piece "Una Noche sin dormir" (A sleepless night).
In 1994, she won the First Prize of X-Teresa's 3rd Performance Art Competition with Donation for an igneous force. Since then, Santamaría has presented her work in festivals, art centres, galleries, museums and public spaces in Mexico, Europe, North America, Asia and Latin America.
To join this online event on Thursday 14 April 2020 from 6.30-7.30 pm BST, please register on Eventbrite.
This event is funded by Irish Aid's Global Citizenship Education Programme. It is one of a series of Financial Justice Ireland interventions with artists, to explore possibilities for embedding climate change, financial, debt and gender justice issues across artistic practice.
We hope you will join us for this event where Santamaria talks about how "art has been the best way to deal with the lack of justice, even in a broader panorama of reality ..." (Elvira Santamaria)