Leaving Certificate Applied Social Education Resource Workshop 30 November 2022
03 November 2022
---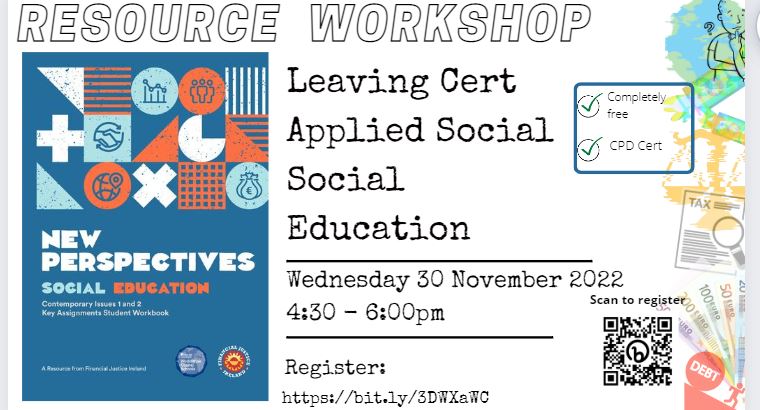 Join Financial Justice Ireland on Wednesday 30th November 2022 for a participatory and fun study of our newest resource booklet - LCA Social Education! This online teaching resource focuses on the Contemporary Issues modules of Leaving Cert Applied (LCA) Social Education and explores:

Module 3 - Contemporary Issues 1, which must be undertaken in LCA Year 1
Module 5 - Contemporary Issues 2, which must be undertaken in Year 2

It aims to prepare LCA Social Education students to engage with issues relevant to them that impact their community, country, and the wider world.

The activities included are rooted in our GCE approach and concern the creation and distribution of wealth and resources, the role of the state, tax, trade, aid, and the international financial system, to reflect Financial Justice Ireland's own subject expertise and focus on financial justice.
Register your Zoom place or contact Hilary at education@financialjustice.ie for more information.