Not Business As Usual
25 June 2020
---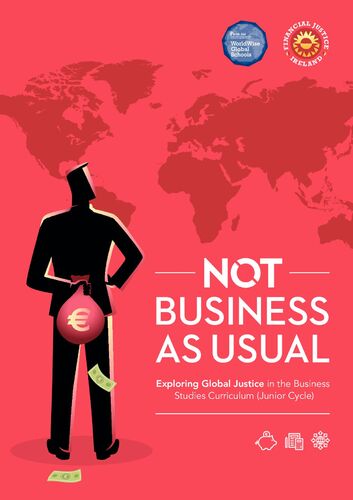 Not Business as Usual is designed to support Junior Cycle Business Studies teachers in exploring global justice topics using active learning methodologies. It provides clear guidance on how to incorporate financial justice themes into all three strands of the curriculum - Personal Finance, Enterprise and Our Economy.
The resource aims to:
Explore responsible and ethical consumer behaviour
Learn and engage with and from sustainable business ideas
Examine tax and debt as global justice issues
Explore the linkages between economic systems, the environment and equality.