Tax Games – the Race to the Bottom: Europe's role in supporting an unjust global tax system 2017
03 December 2017
---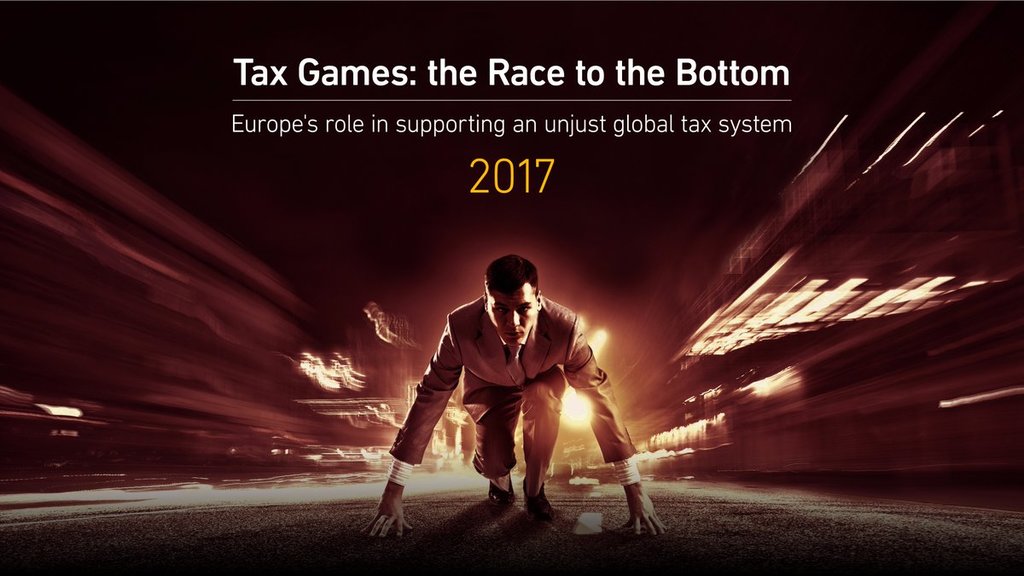 A new report, 'Tax Games: The Race to the Bottom'  published on Monday 4th December shows European governments are leading a race to the bottom which will see average global corporate tax rates hit zero by 2052. 
Tax Games – the Race to the Bottom: Europe's role in supporting an unjust global tax system 2017 is the fifth annual report examining the tax and transparency policies of the European institutions, 17 Member States and Norway.
DDCI wrote the Ireland chapter of the report, which demonstrates how as big businesses are made to pay less corporate tax, consumers have to pay more in order to fill the gap. This disproportionately hits the poorest and risks exacerbating inequality rather than reducing it.