New LCA resources!
07 October 2021
---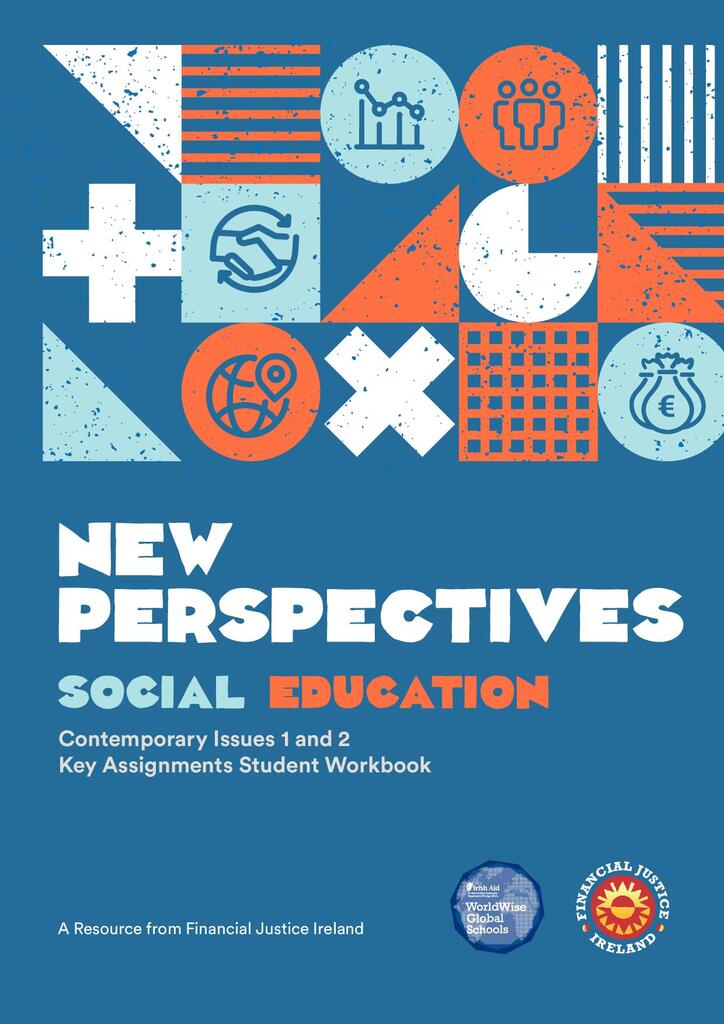 We are very excited to announce that we have just published our new Leaving Cert Applied resources! Over the course of the last two years, we have been engaged in discussions with teachers and educational professionals regarding where the work of Financial Justice Ireland might dovetail with the Leaving Cert Applied programme. We decided to progress with exploring how we might support LCA Mathematical Applications and LCA Social Education. We gathered advisory teacher groups to feed into the development of each resource, before developing drafts for piloting. After the piloting stage, we finalised our drafts based on feedback and sent them off to the designer before print.
Let us know what you think of the finished resources which can be found in the 'Resource Finder' of the website. New Perspectives contains a teacher Guide and a Student Workbook, and A New Point of View is workbook-only.
If you'd like to know more, please contact education@financialjustice.ie.
If you would like a small batch delivered to your school, please get in touch. You are free to photocopy and print as many of the resource as you like.