DDCI Calls for Oireachtas Debate; Full Review of Tax Ruling Practices by the Revenue Commissioners Following Today's EC Apple State Aid Ruling
30 August 2016
---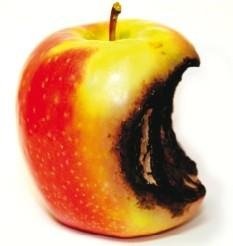 Following today's decision by the European Commission that Apple was granted illegal state aid, Debt and Development Coalition Ireland (DDCI) is calling for a full Oireachtas debate to take place before any decision is made to contest the ruling in the European Courts.
The details of the revenue seemingly voluntarily foregone by the Irish state are truly astonishing, with Apple paying an effective tax rate of 0.005% in 2014 and reports of 13 billion EUR foregone in the period 2003-2014. This is particularly remarkable given the austerity policies ordinary Irish citizens were facing during much of this period.
DDCI is calling for the Public Accounts Committee to undertake a full review of the operation and social cost-benefit of the tax rulings system operated by Revenue.
Today's news means it is now imperative to investigate the tax rulings system by which Revenue gives away billions in revenues to Apple and other multinational corporations – with no public record, scrutiny or accountability.
Between 2010 and 2012 alone there were 335 rulings issued by Revenue. Due to the lack of transparency about these rulings, there is currently no way to estimate the impact of these further rulings to the exchequer, or to analyse the implications they may have in Ireland, and developing countries.
Specifically, we argue that:
Tax rulings should not be open ended, should be costed, and these costs should be included in government estimates.
Revenue foregone through tax rulings should be included as expenditure in the government estimates and budget.
DDCI is concerned about gaps in Ireland's corporate taxation and incentives system, along with its transfer-pricing regime, which facilitate multinational corporations to operate aggressive tax dodging schemes from Ireland that reduce their global liabilities and deny much-needed tax revenues to low-income countries.
Low-income countries lose out enormously when MNCs minimize their taxes through profit-shifting practices and aggressive tax avoidance, operated through countries like Ireland. Altogether, multinationals' corporate tax avoidance costs poor countries around $100 billion/year, according to UN figures.
DDCI Director, Maeve Bateman, said:
"While the focus of this ruling is on Apple, there are many more tax rulings issued by Revenue we don't know the details of, with the strong possibility of even more revenue foregone by the exchequer. It is essential that increased transparency and oversight be applied to these secret rulings.

Political representatives, the Public Accounts Committee and the general public need to be able to understand the basis on which companies tax liabilities are calculated. Today's decision makes it clear that keeping these decisions behind closed doors has been a costly mistake.

Today, the world's attention is on Ireland. However, this ruling could have significant implications for developing countries. A full review of the use of Irish tax rulings by multinational corporations would be a valuable first step in closing gaps in Ireland's corporate taxation regime, and would reduce the outflow of revenue from developing countries."
For more information see DDCI's policy paper 'Corporate Tax Secrecy and the State: The Apple Case in Ireland' first released in October 2015, and available below: