Sign up to our Teacher's Portal and Give 'Consent' to Share Best Practice
01 December 2022
---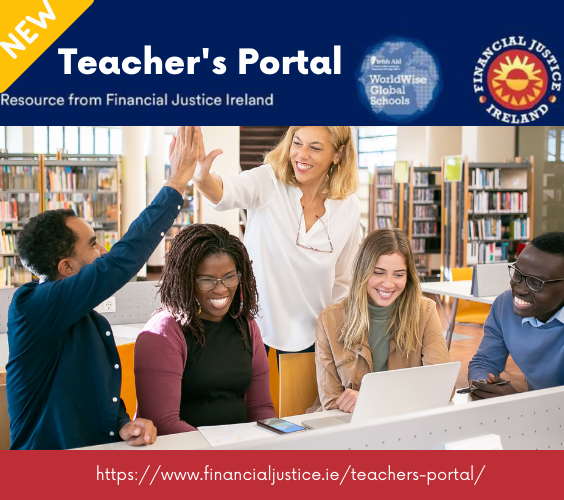 Thanks to funding from WorldWise Global Schools, we've just launched our Teacher's Portal, which we hope to fill with teacher-led, non-public resources that will help you embed a variety of debt and climate justice topics in the classroom.
The Portal is designed to encourage teachers to connect with one another, by signing up in the first instance, then giving consent for your information to be shared, so that like-minded teachers can reach out and connect with you!
The objective is to use the portal to impart knowledge and best practice, support one another with experiences and resources, and find innovative ways to work together and tackle critical subjects in a way where they will land with the most impact in the classroom - and beyond.
Once you are signed-up, the Portal will be a private space and your personal details, such as contact information will only be seen and shared if you have ticked the relevant boxes (there are two of them) to give explicit consent: one for your information to be shared; the other for your contact details to be shared.
You can add a photograph of yourself to personalise your account too - just click on the drop down arrow on the top right and update your profile when logged into the Portal.
Please note that this is the first iteration of the Portal and we are working on fresh resources to help bring this to life.
We hope you enjoy connecting with each other and learning more about the subjects that matter and how we can impart and embed climate, finance and global debt justice.