Econowha Learning Sessions
18 April 2017
---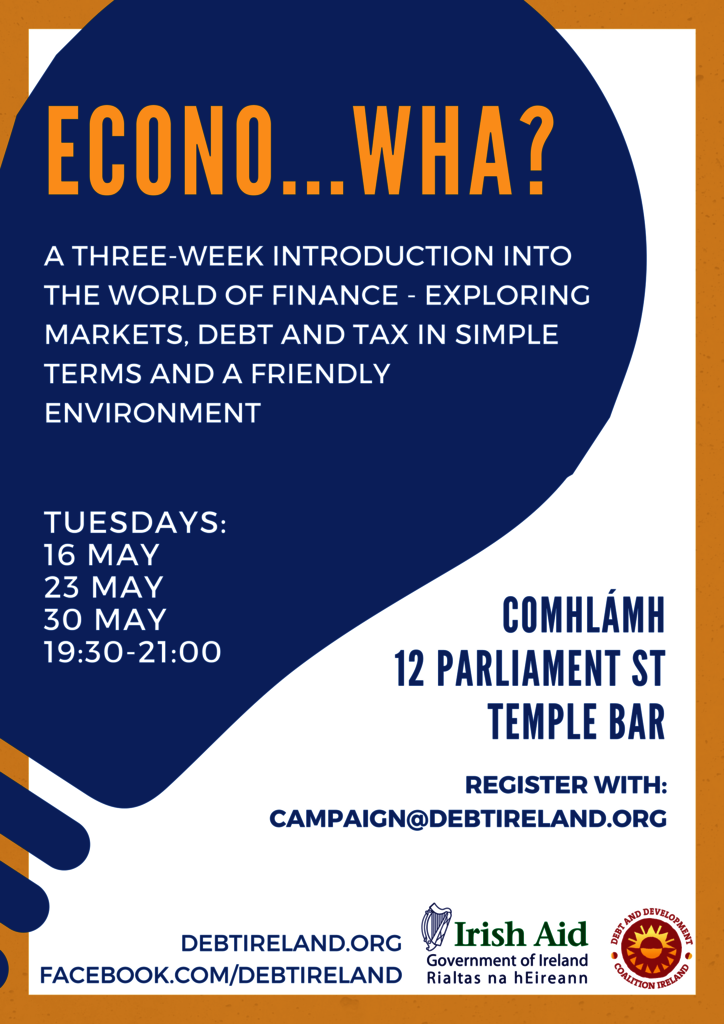 Do you believe understanding economics is important in bringing about social change, but feel daunted by the prospect? Do you wish you knew more about the connections between our financial system and bringing about an end to poverty? Join us for a three-week introductory course looking at the role of markets, debt and tax in our global economy from a justice perspective.
The sessions will take place in:
Comhlámh, 12 Parliament Street, Temple Bar, Dublin
On Tuesday 16 May, 23 May and 30 May, from 19:30 to 21:00.
If you are interested in participating, please drop us an email at campaign@debtireland.org and reserve a place. The course is free thanks to funding from Irish Aid, but we need participants to commit to attending all three sessions. Participants will be supported by our informative online resources at every stage, both during the course and in continuing their learning journey.