Join us for Junior Cycle Maths Teacher Resource Training on 9th February!
30 January 2023
---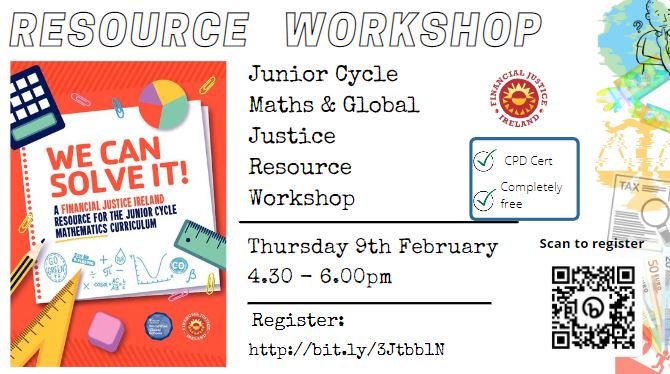 On Thursday 9th February, we will be hosting an ONLINE workshop for post-primary maths teachers, which is designed to support you in bringing the themes of global financial justice into your classroom using the resource We Can Solve It. This will help pupils to become more effective global citizens while learning the key maths skills they'll need to work towards a more fair global financial and economic system.

In this teaching workshop, we will focus on the root causes of inequality and aim to:
Help pupils' awareness of global injustices
Develop pupils' mathematical proficiency
Link in with the Junior Cycle Maths Curriculum
With activities that embed key learning outcomes of Working with Others, Being Numerate, Managing Information & Thinking and more, this FREE resource workshop takes a look at topics such as Irish debt, Climate Injustice, and the ongoing food, fuel and financial crisis, giving you plenty to discuss in the classroom!