DDCI's 21st AGM and Policy Forum with Trócaire
3 Sep 2014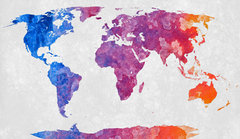 Vulnerability and Resistance:
Tackling Global Financial Injustice 
and DDCI's 21st AGM

Join us for a policy forum hosted by DDCI and Trócaire
followed by

DDCI's 21st Annual General Meeting
When: Thursday 25th September 2014, 9.30am
Where: Buswells Hotel, 23-27 Molesworth Street, Dublin 2
RSVP: Please RSVP to: nessa@debtireland.org
What:
Debt and Development Coalition Ireland (DDCI) and Trócaire are delighted to invite you to an exciting public policy forum on September 25th on the theme of Vulnerability and Resistance: Tackling Global Financial Injustice.
The forum marks the launch of two significant reports supported by Trócaire: DDCI's annual World Bank/IMF Watch 2014, and a joint DDCI and Trócaire reportFinancial Vulnerabilities in Malawi by Dr Sheila Killian (University of Limerick). The forum will be co-chaired by Maureen O' Sullivan TD and Michael O'Brien, Economic Justice Policy Officer with Trócaire.
World Bank/IMF Watch 2014 tracks policy and practice at the World Bank and IMF over the last year and the engagement of the Irish Government with both institutions.

Financial Vulnerabilities in Malawi, explores the root causes and consequences of financial vulnerabilities in Malawi and possible solutions. The report is authored by Dr. Sheila Killian, Assistant Dean of Research, of Kemmy Business School, University of Limerick.

The discussion will be of great interest to anyone who wants to learn more about the underlying causes of global financial inequality.

The policy forum will take place between 9.30 am and 11.30 am in Buswells Hotel, 23-27 Molesworth Street, Dublin 2 and will be followed by DDCI's 21st Annual General Meeting (commencing no later than 12 noon).
We look forward to seeing you there.
If you wish to attend please RSVP to: nessa@debtireland.org
The papers for the AGM are here: