Info session: Citizens for Financial Justice
9 April 2018
DDCI are running an information session for organisations interested in applying for funding under their new 'Citizens for Financial Justice' DEAR project. The initiative will include capacity building support for NGOs and CSOs who wish to work on financial justice as well as project grants of circa €20,000. 
The session will take place in the IDEA Office (Irish Development Education Association) at 6 Gardiner Row in Dublin 1 on Monday 09 April, 11.00-12.30.
The session is an opportunity for organisations to find out more about our Citizens for Financial Justice project, which will offer small grants to organisations interested in:
1) developing their capacity to work on a project addressing the role of finance and development – please note that even if organisations do not currently work in this area, or have the capacity, this will not rule you out from applying if you are interested in developing your organisation's capacity
2) receiving a grant in the region of 20,000 euro for a 1 or 2-year project
3) learning from other like-minded organisations across Europe and developing tailored capcity building support depending on your particular needs.
Background to the project
The Citizens for Financial Justice project aims to support the implementation of the Sustainable Development Goals (SDGs) by mobilising EU citizens to support effective Financing for Development (FfD).
It is implemented by six European non-governmental organisations (NGOs) across Europe.These are Debt and Development Coalition Ireland (Ireland), Christian Aid (UK), Counter Balance (Czech Republic), Erlassjahr.de (Jubilee Germany), Eurodad (Belgium) and Observatori del Deute en la Globalització - ODG (Spain). These NGOs will be involved in selecting and supporting sub-grantees who will form the backbone of the project. The project will run until August 2020. 
The project aims to increase and improve the capacity of civil society organisations (CSOs) across the EU to raise awareness of development finance issues, engage in development education activities and undertake advocacy and campaigning on FfD.
We know that many CSOs lack the resources and knowledge to work on financial issues, and some have a lack of experience of campaigning at the EU level, or need other capacity support. A key component of the project is the provision of grants to small and medium CSOs, reflecting an aim to reach a wide range of civil society actors – from local, grassroots organisations, to national and transnational CSOs and CSO platforms. A capacity development support programme will be made available to all grantees.
The Citizens for Financial Justice preject has four goals:
To contribute to increased availability of reliable, democratically controlled and effective Financing for Development, as a key Means of Implementation for the delivery of the Sustainable Development Goals (SDGs).
European citizens are informed and engaged in discussion about the reforms needed to increase the quantity and improve the quality of financing for development.
European Civil Society Organisations (CSOs) are supported and enabled to actively participate in strong civil society networks, in order to increase public awareness of Financing for Development, thus creating widespread support for European policy reforms.
Civil society organisations across the EU significantly increase and improve their capacity to promote awareness raising, development education, and advocacy and campaigning on financing for development.
CSOs eligible for financial support must be non-profit making and established on the island of Ireland.
In addition, applicants must:
Not be a beneficiary of a grant under current DEAR lots 1, 2, and 4 projects, or another lot 3 project
Have an organisational bank account with a minimum of two different signatories
Propose a project focused on finance. Applications are encouraged from organisations that currently work on similar issues, but who with support could broaden their work to include these topics
Have the capacity to successfully carry out the activities to be financed, but be unable to compete directly for DEAR funding from the EU due to their size, capacity or track record
Provide 10% of their total project costs from other funding sources. This cannot be other European Union funding. This cost cannot be funded through in-kind contributions or volunteer work.
Be willing to actively participate in, benefit from and contribute to a tailored capacity development programme
Take an active interest in working in partnership with other likeminded organisations to influence finance-related policy in their own countries and regionally across Europe
Deliver project activities in a cost-effective way, and report on them in a timely fashion as per the deadlines provided.
The timeline for applications is: 
23rd April 2018: Initial concept notes submitted (support will be provided in preparing these if necessary, two page document)
11th May 2018: Concept notes assessed, feedback provided to applicants
20th June 2018: Deadline for full final applications
By 6th July 2018: Final decisions made
August/September 2018: grants transfer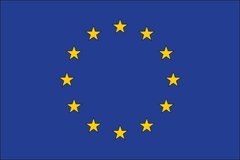 Funded by the European Union
Venue
IDEA office, 6 Gardiner Street, Dublin1
Location Map