Sharing the Burden
19 February 2018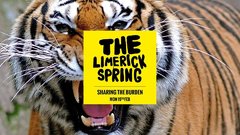 In a time of financial crisis, austerity measures and wage cuts, the record-breaking profits of multinational organisations have led to increasing calls for them to 'pay their fair share'. In response, many organisations cite their compliance with tax laws, and place blame on poorly written regulations. 
Hosted as part of the Limerick Spring festival, this event brings together a panel of tax experts and explores the implications of current tax practices both and home and globally. 
Join us for a discussion of these issues and ongoing efforts to address them.


Tickets:
Free tickets available through Eventbrite.


Speakers:
Maeve Bateman, Director, DDCI
Aisling Donoghue, Partner, Andersen Tax
Mary Cosgrove, Lecturer in Tax and Accountancy, NUI Galway
Venue
Ormston House, 9-10 Patrick Street, Limerick
Location Map