Tax Campaign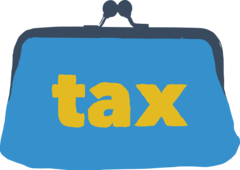 Tax justice is a central part of DDCI's work on global financial justice, and of our recent campaigns.
The economic and financial crisis in Europe has raised awareness and frustration among both leaders and the public on the issue of tax dodging and its cost to the public purse.
However, this awareness has not yet led to changes to the underlying causes of the problems, including the lack of transparency and effective tax co-operation between governments.
In 2015, the United Nations Conference on Trade and Development (UNCTAD), estimated that developing countries lost around $100 billion per year in corporate tax revenues due to transnational enterprises and other trading entities illegally manipulating their profits to shift them into offshore tax havens, where they face little or no tax.
This is tax evasion.
Many transnationals and other companies trading across borders, however, also use perfectly legal loopholes in the global tax system to move profits into low tax jurisdictions, to reduce their tax liability in the jurisdictions where the profits were made.
This is tax avoidance.
Although legal, it has been repeatedly called into question lately in rich countries, including Ireland, where the public has objected to the low taxes paid by many well known companies.
DDCI is following the current international debates on the international tax system led by the OECD, and supporting a forum which is more inclusive and transformative in relation to tax justice than this current dialogue.