Ireland awaits ruling on Apple tax case, after Starbucks and Fiat found liable
Posted on December 10, 2015 at 12:48 PM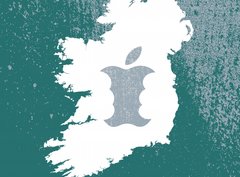 by Policy Officer Éamonn Casey
Bizarre practices are common in the tax-dodging games played by multinational corporations and tax havens. While Ireland is adamant it should not be considered one, it is often regarded as such internationally and shares many characteristics. 
A new and bizarre twist involves EU Member States taking legal action against the European Commission for finding that it should act to claim corporate tax revenues to which it was entitled, but did not levy, from multinationals.
In an interesting development from an Irish point of view, the Dutch finance ministry has said it will sue against a European Commission ruling that The Netherlands should recover as much as €30m in taxes from Starbucks because the 'tax rulings' (comfort letters it gave about tax arrangements that would apply) broke EU rules.
The European Commission is also investigating Ireland's tax arrangements with Apple subsidiaries incorporated here: Apple has indicated to US regulators that a negative ruling could expose it to a multi-billion tax settlement.  
The Commission has already noted in a preliminary investigation that Ireland's tax arrangements with two Apple subsidiaries seemed to have no sound economic basis, to have been politically negotiated, and to have been 'reverse engineered' to arrive at a particular, negotiated taxable profit basis for the corporation.
Finance Minister Michael Noonan has said his government will legally contest any final Commission ruling to that effect, even though such a ruling would entitle Revenue to claim very significant sums (probably billions of euro) in taxes that were liable from Apple but not collected by the state.
Much of the tax dodged by Apple through Irish tax rulings would properly accrue to poor countries in the Middle East, Africa and Asia. Apple shifts its profits from those regions to Ireland in order to dodge taxes – thus contributing to many states in those regions not having the revenues needed to provide for their citizens, and to the push of refugees into wealthy regions like Europe. 
The European Commission is due to make its ruling on Ireland's tax arrangements with Apple soon, possibly as early as January 2016. But the Fine Gael-Labour coalition is sure to be lobbying hard not to have such a politically contentious report come out before the general election, and the Commission may put off its decision.
In its detailed analysis of the Apple tax rulings in Ireland, DDCI calls for a full Oireachtas debate on the Commission's state aid ruling in the Apple case before any recourse to the European Courts. DDCI has also urged the Public Accounts Committee to review the operation of Revenue's tax rulings system as it applies to multinational corporations.