Uganda accepts €220 million settlement in tax dispute with Tullow Oil
Posted on July 16, 2015 at 05:44 PM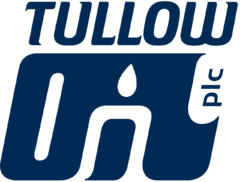 by Policy and Outreach Officer Éamonn Casey
Fighting corporate tax avoidance
The agreement of a €220 million tax settlement between Uganda and Irish-listed Tullow Oil is a positive sign of how countries can fight back against corporate tax avoidance – and even contest tax incentives supposedly given in their name, but without due authority. 
It was illuminating to see Uganda take strong action and achieve a decent mutual settlement for its citizens (around 57% of its initial assessment of tax due) after it pursued a tax claim against the oil exploration company. Tullow had claimed an exemption on taxes, which it transpired was given without proper authority by a former energy minister.
Here's hoping the €220 million final settlement will contribute to human development gains in Uganda, including in the oil exploration areas – as well as encouraging developing countries to take bold action to secure corporate taxes due and to challenge tax exemptions offered without due authority.
Ugandan Tax Appeals Tribunal
The news story emerged as Tullow Oil, listed on the Irish Stock Exchange, agreed to pay out €220 million to Uganda after the country's revenue authorities pursued capital gains tax due.[1] The tax assessment arose from the company's sale of two-thirds of its oil discovery rights in an oil concession in the Lake Albert area to two much bigger oil companies, Total of France and CNOOC of China. Tullow Oil claimed it had got a tax exemption from a former Minister of Energy, while the Uganda Revenue Authority argued that the former minister did not have the authority to grant that.
Ugandan revenue issued a demand €383 million in capital gains tax; Tullow paid 30 percent of that upfront while contesting the claim with the Ugandan Tax Appeals Tribunal and an international arbitration tribunal, according to news reports. In July 2014, the Tribunal rejected Tullow's appeal of the Ugandan tax claim, a decision the company appealed to the Ugandan High Court.
Tullow Oil has now said it will pay out €220 million in full settlement of Uganda's tax demand, including the €142 million paid upfront and three further equal instalments: one each this year, next year and in 2017. Tullow's two legal proceedings have been withdrawn.
As well as excitement about the potential benefits from exploiting its oil reserves, there are concerns in Uganda about environmental damage, relocations and land grabs, and oil revenues fuelling corruption. Civil society groups have called for Uganda's oil revenues to be used for responsible, sustainable development with fairly distributed economic gains. (See www.oilinuganda.org)
Ugandan tax laws still of concern
Meanwhile, international groups (such as Global Financial Integrity) have warned of the dangers of significant financial losses in the absence of adequate regulation, transparency and accountability, as Uganda develops its potentially significant oil and gas resources.
In particular, it has urged Uganda to comply with the Extractive Industries Transparency Initiative (EITI), to ensure that its resource revenues are properly harnessed, accounted for and distributed, as well as developments gain for ordinary Ugandans. Civil society groups focused on extractives call for the details of all existing and new mining agreements to be published.
Tax justice campaigners also urge that developing countries: ensure their taxing rights in any tax treaties they sign; review tax incentives and scrap those which do not have a positive balance on economic and social cost-benefits; subject any intended tax incentives to parliamentary scrutiny, and publish them immediately upon signature; and detail the annual revenues foregone as part of dynamically reassessing tax incentives policies.  
(See, for example, the recommendations from ActionAid's recent report 'An Extractive Affair', which Malawi has lot out on US $43 million over the last six years to just one Australian mining company, Paladin, as a result of tax breaks from the country and aggressive profit-shifting through The Netherlands by the company.)
---
[1] http://www.irishtimes.com/business/energy-and-resources/tullow-agrees-250m-settlement-with-ugandan-government-1.2258432