Archive for 2014
Posted on December 18, 2014
An overview of our work for tax justice in 2014
In 2014, DDCI's tax justice work focused on tax transparency. In the global tax system, transparency is vital to stop tax dodgers moving profits around the world to avoid tax, often from countries of the global south to lower tax regimes, such as Ireland.
Posted on December 18, 2014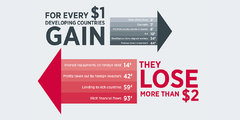 Written by Jesse Griffiths, Director of the European Network on Debt and Development (Eurodad) 
This will make you angry. After six months crunching all the best data from international institutions, here's what we found: for every dollar developing countries have earned since 2008, they have lost $2.07.  In fact, lost resources have averaged over 10% of their Gross Domestic Product (GDP). 
We're not talking about all flows of money out of developing countries, just the lost resources: money that should have been invested to support their development, but instead was drained out. Twice as much is leaking – or rather flooding – out than the combined inflows of aid, investment, charitable donations and migrant remittances.
Posted on November 12, 2014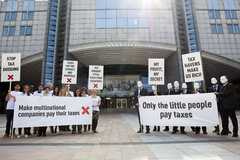 by DDCI Policy Officer Morína O'Neill.
This opinion piece was originally published in the Irish Times on Wednesday November 12th 2014.

Posted on October 14, 2014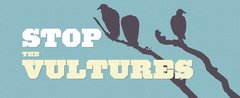 "Stop the Vulture Funds"
It's Debt Week!
Or, to use its longer title, this week is Global Week of Action Against Illegitimate Debt, which officially runs from October 8th until 15th, but in DDCI we are running events right up until Saturday October 18th. 
Posted on July 29, 2014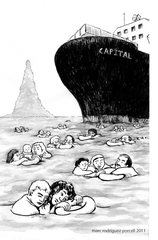 Why we shouldn't pay the debt - Reasons and alternatives
In this post we are delighted to welcome Sergi Cutillas from ODG, 'Observatorio de la Deuda en la Globalización', which means 'Debt Observatory in Globalization' in English. Based in Barcelona, ODG are a global social justice organisation whose goal is to bring about "structural change in the global relations of unequal exchange, grabbing and dispossession" and "act in solidarity with the people of the Global South directly affected, working together as part of the same battle against the current capitalist "development" model which impoverishes us." (ODG Website) Truly inspirational stuff! If you haven't heard of them before I highly recommend taking a look at their freshly updated website here.
Posted on June 19, 2014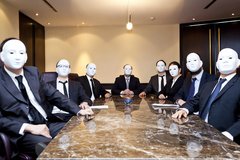 EU Finance Ministers must stop the business masquerade 
Take action now!
Despite the many political speeches about creating financial transparency, the public have still not won the right to know the names of people who control the companies operating in our societies. And despite it being common knowledge that some of these anonymous legal structures, including both companies and trusts, are being used to launder money from tax evasion, drug trafficking and corruption, EU finance ministers are still hesitating to take action. Meanwhile, the European Parliament has come out in strong support of taking the necessary step to solve the problem – to put an end to secrecy and create public registries showing who actually owns companies, trusts, and similar legal structures.
Posted on June 10, 2014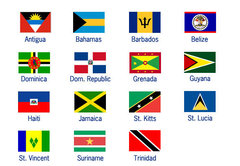 by Nessa Ni Chasaide
As the European debt crisis continues to hit the headlines there has been little public discussion about other regions in the world where people are also living in debt distress. Using the latest IMF statistics, DDCI's counterparts in Germany, Erlassjahr, recently published a useful overview of the state of debt in the world regions, beyond the Eurozone.  The debt crisis hotspots they highlight include:
Posted on May 14, 2014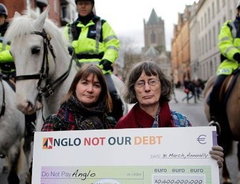 We are delighted to have a guest blog post from long-term debt justice activist and previous co-ordinator of DDCI Jean Somers to launch our new blog roll. Here's a picture of Jean with current co-ordinator Nessa Ní Chasaide in 2012.
- - - -
Twenty Years of the Debt Justice Movement
Jean Somers 
This blog is based on my experience working with Ireland's campaign for debt cancellation for countries in the global south from 1993 – 2005, and my more recent involvement in Debt Justice Action: Anglo not Our Debt.