Blog Archive
Posted on July 20, 2015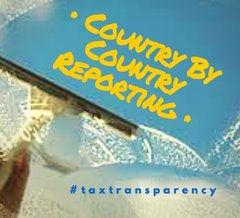 by Policy and Outreach Officer Éamonn Casey.
Welcome news
Campaigners will recall the 'Email MEPs for tax transparency!' action that DDCI ran in May and June of this year, whereby constituents emailed their MEPs and asked them to vote for increased tax transparency in Europe through mechanisms such as country-by-country reporting. 
It is welcome news, then, that the European Parliament vote on 8 July was in favour of country-by-country financial reporting (CBCR) for large companies. It was a notable success for transparency on multinationals' tax practices. Six of Ireland's eleven MEPs voted in favour, while four abstained (and one missed the vote because of illness).
Posted on July 16, 2015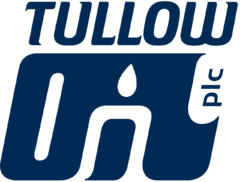 by Policy and Outreach Officer Éamonn Casey
Fighting corporate tax avoidance
The agreement of a €220 million tax settlement between Uganda and Irish-listed Tullow Oil is a positive sign of how countries can fight back against corporate tax avoidance – and even contest tax incentives supposedly given in their name, but without due authority. 
It was illuminating to see Uganda take strong action and achieve a decent mutual settlement for its citizens (around 57% of its initial assessment of tax due) after it pursued a tax claim against the oil exploration company. Tullow had claimed an exemption on taxes, which it transpired was given without proper authority by a former energy minister.
Posted on July 01, 2015

by Acting Coordinator Eilis Ryan
This morning Europe woke up to stories of pensioners fainting in the streets of Greece, faced with limited cash flow to banks. They are a glimpse of a humanitarian crisis that the Greek people have faced for some time now – brought on by years of devastating cuts, austerity and unemployment imposed by unaccountable lenders. 
Posted on June 17, 2015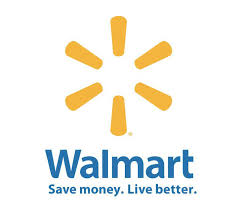 by Policy and Outreach Officer Eamonn Casey
Walmart tax-dodging report highlights need for urgent measures as Europe's new Action Plan flags future thoughts and possibilities
A new report by Americans for Tax Fairness, which takes the giant American retail store Walmart to task for dodging corporate taxes, includes Ireland as one of the 'tax havens' in which the company has subsidiaries but no shops as it seeks "to pay little if any taxes and to maintain financial secrecy."
Not surprisingly, after the LuxLeaks revelations of an industrial-scale tax avoidance operation in Luxembourg, that country is at the heart of Walmart's tax avoidance operations – where it has 22 shell companies, five of which were registered in 2015 alone.
Posted on April 08, 2015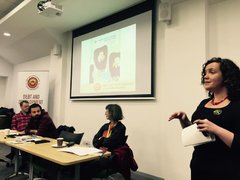 [Photo: Eilis Ryan at the launch of DDCI's report "Towards Justice Centred Debt Solutions", with Andy Storey of UCD, Sotiris Koskoletos of the Nicos Poulantzas Institute, and Jean Somers of LASC. Photo by Ronan Burtenshaw.]
by Acting Coordinator Eilis Ryan 
Posted on March 11, 2015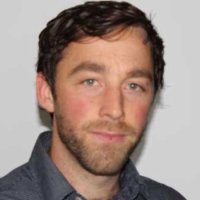 This blog is written by guest blogger Dr. Rory Hearne, Lecturer in Political and Economic Geography in National University Ireland, Maynooth.
The government is misleading Europe about the reality of austerity and the debt crisis in Ireland so as to avoid admitting that they took the wrong approach with austerity, and their failure to get a meaningful debt deal. The truth is austerity is based on flawed economics and it hasn't worked in either Ireland, Greece or for Europe and Ireland's debt is unsustainable.
Posted on March 05, 2015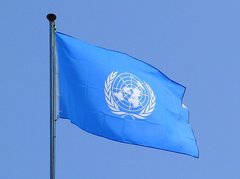 Guest blogger Bodo Ellmers, from our partner organisation Eurodad, gives an overview of developments on debt workout mechanisms at the UN.
Posted on January 20, 2015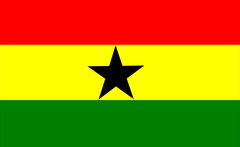 Guest blogger Bernard Anaba writes about the IMF from the Ghana perspective.
This article originally appeared in Ghana's Business and Financil Times and is reprinted here with permission from the author.
In the early 2000s Ghana became financially distressed which sent the country into the HIPC initiative. But by 2006, the country seemed to have recovered well by reducing the national debt and sustained growth levels at rates not less than 5% of GDP annually.  And by this time too, a kind of complacency kicked-in alongside the national vision to achieve a middle level income status.
Posted on December 18, 2014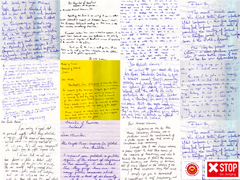 An overview of our work for tax justice in 2014
In 2014, DDCI's tax justice work focused on tax transparency. In the global tax system, transparency is vital to stop tax dodgers moving profits around the world to avoid tax, often from countries of the global south to lower tax regimes, such as Ireland.
Posted on December 18, 2014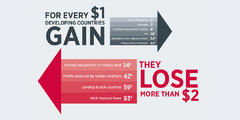 Written by Jesse Griffiths, Director of the European Network on Debt and Development (Eurodad) 
This will make you angry. After six months crunching all the best data from international institutions, here's what we found: for every dollar developing countries have earned since 2008, they have lost $2.07.  In fact, lost resources have averaged over 10% of their Gross Domestic Product (GDP). 
We're not talking about all flows of money out of developing countries, just the lost resources: money that should have been invested to support their development, but instead was drained out. Twice as much is leaking – or rather flooding – out than the combined inflows of aid, investment, charitable donations and migrant remittances.